Port Melbourne's Choice for Mobile Car Detailing
Return your car to its former glory with a car detailing service from the team at X Wash. We offer mobile detailing for cars, fleets and other vehicles throughout Port Melbourne and surrounding areas. Whether you're at home or at work, we'll come to you, making it simpler than ever before to give your car the love it deserves.
Working from inside to out, we will use our high quality products and expertise to make your car shine like brand new. There are no gimmicks here; instead we focus on old fashioned hard work and ensure that whatever products we use are environmentally friendly. Book your mobile car detailing in Port Melbourne today.
Detailing for private cars, fleets & a range of vehicles
X Wash provide mobile detailing and cleaning services to clients across the Melbourne metropolitan area. Whether you're in Brighton, Dandenong, Doncaster or Port Melbourne, we'll make the trip and ensure your car is looking its best once we're done. Best of all, our detailing packages come at fixed price, so know exactly what you're paying for before we get started.
We offer car detailing for private and business uses, as well as fleet detailing services for corporations in Port Melbourne and surrounds. Not only that, we also extend our services to motorcycles, trucks, earthmoving equipment, boats, trailers, campervans – even small planes. When you choose X Wash, you're guaranteed to be impressed with the results.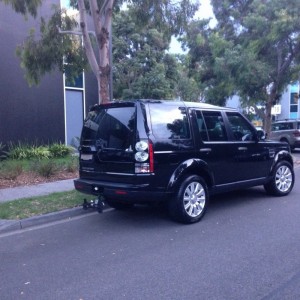 Book a mobile car detailing appointment in Port Melbourne today
Book a thorough clean with our mobile car detailing team today. We can come to you no matter your location, whether it's your home, the office, the workshop, the showroom or the warehouse. With some of the most competitive prices in Melbourne, we're the preferred choice for car detailing.
Any questions about our services for your car or your corporate fleet? Give our friendly team a call on 1300 769 288, send an email to info@xwash.com.au or fill in our online enquiry form and we'll get back to you as soon as possible.