Brighton's Preferred Mobile Car Wash
Have your car shine should be a high priority for you if you use your car a lot, such as for business. Clean cars leave a great first impression and if the car represents your business, it should be looking perfect all the time. If you are in the Brighton area and you're in need of some car detailing, whether for pre sale or simple maintenance, our mobile car wash team will come to you.
Mobile car detailing services available with X Wash
We offer a wide range of car detailing services in our mobile car wash. From pre sale detailing to a simple wash, to cut and polish, whatever your requirements are our team can help.

Car interior cleaning
Car interiors get messy really quickly when you are on the road all the time. Especially if you use your car a lot for work. Dirty feet, eating, documents all contribute to the state of the interior of your car.
Cut or clay and polish
We offer the best cut and polish service in Brighton for your vehicle. We will remove the scratches from your car and make sure it is shining again like new once we have finished.
Boat detailing
Keeping your boat looking good and clean is vital for the health of the boat. If it is maintained correctly, the interior upholstery and parts will last a lot longer and it will always look great if you are taking guests out on the water. X Wash have years of experience in cleaning boats and best of all, we will come to your property to do it.
Caravan detailing
Caravans tend to sit around not doing too much a lot of the time and this can lead to a build-up of dust, mould and other stuff inside the caravan. Before leaving off on your next adventure you should get your caravan properly detailed for your own and the caravans health. If you are in Brighton and need your caravan detailed, give X Wash a call on 1300 769 288 and we will come to you.
Concrete overspray removal
Concrete overspray can be a real problem if left un-treated. Not only does it look bad, it can seriously do damage to the exterior of your vehicle. We have a SPECIAL chemical combined with hand treatment that can remove the concrete overspray from your vehicle without damaging the paint or bodywork.
Vehicle sticker removal
Stickers (decals) on cars and vehicles may look good at first glance but when it comes time to remove them it can become a real issue for your car. Stickers can leave behind unsightly residue that collects dirt, dust and anything else that comes in contact which will generally turn that area of the vehicle dark and looking horrible. So let the experts at X Wash come to you and remove the stickers professionally. We travel all over Melbourne and one of the main area's we cover is Brighton.
Pre sale car detailing
Time to sell but your car looking a little worse for wear? Book a pre sale car detailing with the experts at X Wash will ensure your car looks good as new, helping you to get the best possible price with your sale.
Book mobile car detailing in Brighton today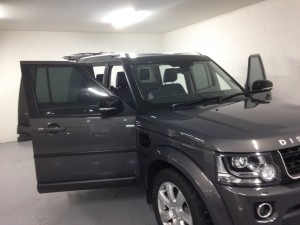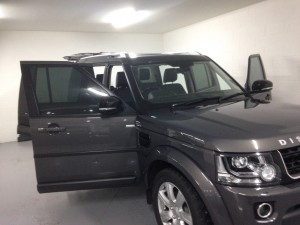 From pre sale car detailing to cut and polish to interior steam cleaning, at X Wash we can do it all, no matter your location. Servicing all of Brighton, as well as surrounding suburbs such as Dandenong, we'll have your car looking good as new in no time. Call us today on 1300 769 288 for an appointment.