Mobile Car Wash Throughout Dandenong
The name X Wash is second to none when it comes to mobile car detailing in the city of Melbourne and in its surrounding suburbs such as Dandenong. We have been successfully providing a mobile car wash to clients for more than 10 years and we continually keep improving our level of work and efficiency. Car detailing is an absolute requirement for every car owner as a part of regular maintenance, especially if your car is going to be seen and noticed on the roads, such as car fleets.
Our car detailing packages cover a wide area of cleaning, such as an interior vacuum, steam cleaning of seats and carpets, window cleaning, roof lining spot cleaning and odour removal. We also take great care with your exterior, with one of the best cut and polish services in Dandenong. Enjoy our superior services today, we're open seven days a week.
The mobile car wash services we offer
Our mobile car wash is available for private, business and fleets. Whether you're wanting a pre sale clean or a simple wash, we've got you covered.
Cut or clay and polish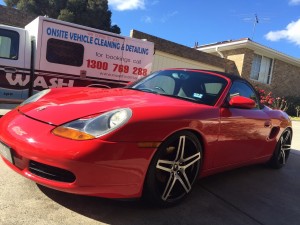 X Wash brings you one of the best cut and polish services throughout Dandenong. We will correct small paint flaws and our polish adds a brand new look to your car. It will add a shine that is sure to attract many eyes. We charge a very affordable rate and we will also come to you to perform the cut and polish service.
Boat detailing
Boat detailing is an essential task to keep your boat protected from heat oil and wind. The continuous exposure to sun, salt and other natural elements often damage the gel coat and metal structure of the boat. Boat detailing thoroughly polishes the metal surface and removes corrosion. Our workers leave no stones unturned to thoroughly clean it.
Caravan detailing
Caravan detailing gives you caravan a refreshed look which increases its value and lifespan. X Wash has expertise in the art of caravan detailing. We use modern cleaning methods to ensure a 100% cleaned caravan. Cleaning, stain removing, fabric protection and polishing are all steps that are taken to perform the task properly. We strongly believe that caravans are supposed to be clean to ensure that the travelling experience remains comfortable.
Concrete overspray removal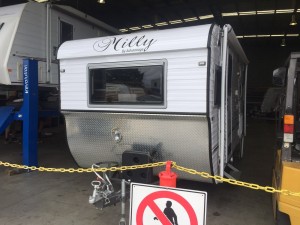 Concrete overspray leaves ugly stains on your car but removing these stains can be a challenging task. Overspray often affects the paint of your car. So if you need a flawless concrete overspray removal services then no one can be better than X Wash. We will carefully omit the concrete stains keeping the paint intact and making sure your vehicle looks like it did before.
Vehicle sticker removal
Vehicle stickers are often used to serve a particular purpose. Sometimes it is only attached to decorate the car or vehicle but when it comes time to remove them it can be a difficult task. Removing stickers can be a difficult job if you do not wish to affect the look of the vehicle. Luckily X Wash have years of experience removing stickers from vehicles without damage or noticeable signs.
Pre sale car detailing
Wanting to sell your car but need to spruce it up to ensure you get the best possible price? Look no further than our affordable pre sale car detailing service. We will thoroughly clean your car to ensure it's spick and span before the time comes to sell.
Book our mobile car wash in Dandenong today
Whether you're looking for pre sale car detailing, fleet detailing or another one of our car wash services, we're happy to help. We service throughout Dandenong and in nearby suburbs such as Ringwood. Call us today on 1300 769 288 and we'll come to you.